Our Team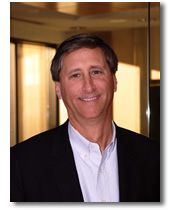 Phil McCrory
Founder and President
phil@mccroryandcompany.com

Since starting McCrory & Company in 1990, Phil McCrory has worked with sales executives and client development professionals with hundreds of firms, including some of the top organizations in the world.
McCrory has been recognized by his Solution Selling® peers and his clients as the top sales consultant and trainer in the Solution Selling® organization.
Prior to founding McCrory & Company, Phil spent 13 years with First Union Corporation (now Wells Fargo) in Charlotte, NC. For the first seven years, he served as a salesperson and sales manager, working with companies in the U.S. and Europe. During the last six years with First Union, McCrory was Vice President of the Commercial Market Group, where he developed marketing strategies to target the corporate marketplace. McCrory also served as the liaison between the bank's line units and automation/operations. In this capacity, he helped determine which systems were needed to solve the bank's business problems and meet their strategic objectives.
McCrory received both his bachelor's and master's degrees in business administration from UNC-Chapel Hill.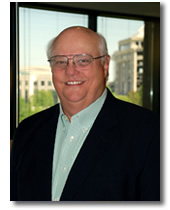 Steve Hurleigh
Senior Consultant and Instructor
shurleigh@mccroryandcompany.com

Steve Hurleigh's primary areas of focus with McCrory & Company clients are: improving communication lines between management, sales managers, and teams; defining sellers' and managers' natural strengths and weaknesses and identifying how they could enhance or jeopardize the organization's sales process, and properly aligning sales teams.
Hurleigh's professional experience brings a unique level of capability to McCrory & Company. The majority of his career was spent in the investment banking and financial services industry. During his more than 25 years in that industry, his roles included sales, sales management, and product origination. Much of that time was spent with legacy First Union/Wachovia Capital Markets, where he served as Managing Director. In that role, he managed teams selling municipal debt products, public finance solutions, and taxable fixed income products. He also served for a period as the firm's regulatory principal.
From 1998 through 2002, Hurleigh served as the Business Development Director and Manager of the Financial Services Group for Sales Performance International. This experience provided Steve with extensive insight into the myriad applications of Solution Selling®.
Hurleigh received his bachelor's degree from Villanova University and his master's degree from Long Island University's Roth Graduate School of Business. He has served on several boards and committees within the financial services industry, including the Federated Investors Banking Products Advisory Board and the Securities Dealers of the Carolinas Board (for which he was President).

Derek Reed
Senior Consultant & Instructor
derekreed@bellsouth.net

With an over thirty year career in the IT market space, Derek has worked for a number of pivotal IT organizations including Gartner, Lotus Development, Trustwave and Secureworks.
He has held executive and management positions throughout his career and has led, managed, and mentored countless sales representatives and sales teams to the highest levels of achievement.
His experience includes selling products and services into the financial, legal, retail and manufacturing sectors.
Derek received a Bachelors of Science degree from the University of Illinois at Urbana-Champaign.
Vikram Chidgopkar
Senior Consultant & Instructor
vikram.chidgopkar@gmail.com

Vikram plays many roles as a Trainer, Coach, Mentor and Learning strategist across India and the MEA Region.  He has been in the Learning and Development space for close to 19 years focusing mainly on delivering sales training and the ever important, field coaching.
Before venturing out as an entrepreneur, Vikram was working as a Sales Trainer & Product Trainer with Henkel Adhesive Technologies, where he supported over 500 sales & sales support professionals.  As importantly, he has over 12,000 hours of field coaching & mentoring experience.
In addition to being certified as a Solution Selling® trainer, Vikram has a Masters in Mechanical Engineering from Pune University and a diploma in Business Management from the Institute of Management Development and Research in Pune.
McCrory & Company truly has global reach. We utilize and leverage the expertise of more than 100 sales consultants, trainers, CRM partners and subject matter experts connected to Sales Performance International (SPI) or certified in Solution Selling® across six continents. Our partners are among the best sales professionals in the industry.